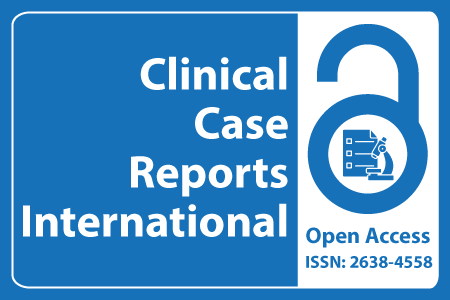 Journal Basic Info
Impact Factor: 0.285**
H-Index: 6
ISSN: 2638-4558
DOI: 10.25107/2638-4558
**Impact Factor calculated based on Google Scholar Citations. Please contact us for any more details.
Major Scope
Hematology
Sexual Health
Ophthalmology
Family Medicine and Public Health
Dermatology
Cardiovascular
Endocrinology
Geriatric Medicine
Abstract
Bertoli A, López Pérez MJ, Alba P3, Albiero A, Albiero E, Alessio D, Alvarellos A, Asbert P, Astesana P, Benzaquén N, Castaños Menescardi MS, Colazo M, Encinas L, Haye Salinas M, Morales MJ, Onetti L, Saurit V, Savio V, Werner M and Gobbi AC
Catholic University of Córdoba, Argentina
Ferreyra Hospital, Argentina
Maternal Neonatal Hospital, Argentina
National University of Cordoba, Argentina
Private University Hospital of Córdoba, Argentina
Strusberg Rheumatological Institute, Argentina
Italian Hospital, Argentina
*Correspondance to: Carla Andrea Gobbi
PDF Full Text Research Article | Open Access
Abstract:
Background: Systemic Lupus Erythematosus (SLE) can inflict significant morbidity, reflected not only in patients' overall clinical status but also in their ability to work. Objective: To examine the cumulative rate and factors associated VARIABLES with self-reported work disability in SLE patients in the Province of Córdoba, Argentina. Methods: Two-hundred twenty-five SLE patients were included. The cumulative rate of work disability was estimated using the Kaplan-Meier method. The relationship between socioeconomic and demographic data, self-reported quality of life, clinical features (clinical manifestations, diagnostic criteria, disease activity, damage, co-morbidities) and work disabilities were examined with univariable and multivariable analysis. Results: Fifty-five (24%) patients were work-disabled. The cumulative rate (standard error) of work disability was 5% (0.018) at one year, 25% (0.039) at five years and 54% (0.058) at 10 years. In the multivariable analysis, a lower socio-economic status (OR=1.984; 95% CI 1.154-3.410) and quality of life (OR=0.953, 95% CI 0.914-0.993) were associated with work disability. Conclusion: The cumulative rate of self-reported work disability is high among this sample of SLE patients, reaching 25% at five years. Patients of lower socio-economic status and quality of life are at higher risk of becoming work disabled.
Keywords:
Systemic lupus erythematosus; Work disability; Socio-economic status; Quality of life
Cite the Article:
Bertoli A, López Pérez MJ, Alba P, Albiero A, Albiero E, Alessio D, et al. Cumulative Rate and Factors Associated with Self-Reported Work Disability among Patients with Systemic Lupus Erythematosus: Data from the Province of Cordoba, Argentina. Clin Case Rep Int. 2022; 6: 1304.
Search Our Journal
Journal Indexed In