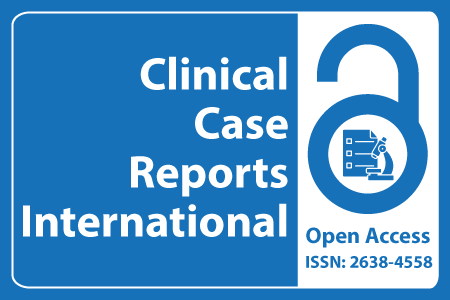 Journal Basic Info
Impact Factor: 0.285**
H-Index: 6
ISSN: 2638-4558
DOI: 10.25107/2638-4558
**Impact Factor calculated based on Google Scholar Citations. Please contact us for any more details.
Major Scope
Nephrology
Oncology
Allergy & Immunology
Dentistry and Oral Medicine
Surgery
ENT
Nutrition and Dietetics
Ophthalmology
Abstract
Carlos Oribio-Quinto, Antonio Alarcón-Garcia, Daniela Rego-Lorca, Pilar Pérez-García and Verónica Gomez-Calleja
Department of Ophthalmology, Hospital Clinico San-Carlos, Spain
*Correspondance to: Carlos Oribio-Quinto
PDF Full Text Case Report | Open Access
Abstract:
Pseudoexfoliative Glaucoma (PXG) patients have been shown to have impaired ocular blood flow. For this reason, in these patients, any added vascular alteration can cause ischemic lesions with functional repercussions on vision despite maintaining good control of the glaucomatous pathology. We present the case of a 67-year-old man with a 10-year history of PXG, who presented an acute onset inferior nasal scotoma in his right eye. After a normal campimetric study, a ganglion cell layer analysis was made by means of optical coherence tomography, where a focal defect congruent with the symptoms presented by the patient was evidenced. Using complementary tests, an ipsilateral internal carotid artery stenosis was diagnosed.
Keywords:
Cite the Article:
Oribio-Quinto C, Alarcón-Garcia A, Rego-Lorca D, Pérez-García P, Gomez-Calleja V. Ischemic Damage of the Retinal Ganglion Cell Layer in Pseudoexfoliative Glaucoma: A Case Report. Clin Case Rep Int. 2022; 6: 1305.
Search Our Journal
Journal Indexed In