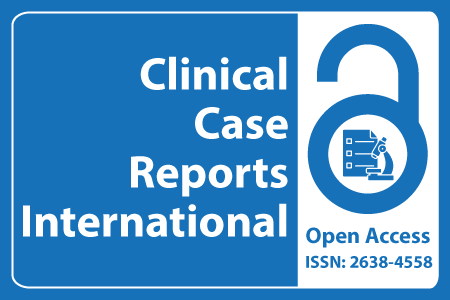 Journal Basic Info
Impact Factor: 0.285**
H-Index: 6
ISSN: 2638-4558
DOI: 10.25107/2638-4558
**Impact Factor calculated based on Google Scholar Citations. Please contact us for any more details.
Major Scope
Nutrition and Dietetics
Obstetrics and Gynecology
Orthopedics & Rheumatology
Anesthesiology
Forensic and Legal Medicine
Otolaryngology
Hematology
Neurology
Abstract
Ramush Bejiqi, Hana Bejiqi, Shqipe Agushi, Nafije Pajaziti and Rinor R Bejiqi
Texas Health Science Center, University of Texas, USA
University of Gjakova "FehmiAgani", Republic of Kosovo
University Clinical Center of Kosovo, Republic of Kosovo
Univeristy of Business and Technology, Republic of Kosovo
*Correspondance to: Hana Bejiqi
PDF Full Text Case Series | Open Access
Abstract:
Introduction: Kawasaki disease is an acute, self-limited vasculitis of childhood characterized by fever, bilateral non-exudative conjunctivitis, erythema of the lips and oral mucosa, changes in the extremities, rash, and cervical lymphadenopathy. Coronary artery aneurysms or ectasia develop in approximately 15% to 25% of untreated children with the disease and may lead to myocardial infarction, sudden death, or ischemic heart disease. Despite an overlap of clinical features with toxic shock syndrome, children with Kawasaki disease generally do not develop shock. Cases: Two adolescent children who presented with a toxic shock-like illness, and were subsequently diagnosed with Kawasaki disease shock syndrome when coronary artery abnormalities were found on transthoracic echocardiography. Conclusion: Pediatricians and pediatric cardiologists alike should be aware of this potentially severe form of manifestation of the Kawasaki disease which needs to be differentiated from the multisystem inflammatory syndrome in children.
Keywords:
Kawasaki disease; Kawasaki disease shock syndrome; Coronary artery aneurysm; Intravenous immunoglobulin
Cite the Article:
Bejiqi R, Bejiqi H, Agushi S, Pajaziti N, Bejiqi RR. Kawasaki Disease Shock Syndrome, Unique Type with Giant Coronary Artery Dilatation – Presentation of Two Cases and a Literature Review. Clin Case Rep Int. 2022; 6: 1348.
Search Our Journal
Journal Indexed In