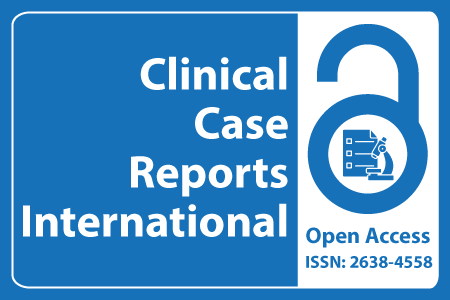 Journal Basic Info
Impact Factor: 0.285**
H-Index: 6
ISSN: 2638-4558
DOI: 10.25107/2638-4558
**Impact Factor calculated based on Google Scholar Citations. Please contact us for any more details.
Major Scope
Cardiovascular
Physiotherapy
Pediatrics
Radiation Oncology
Respiratory Medicine
Emergency Medicine and Critical Care
Endocrinology
Internal Medicine
Abstract
Rosa Maria Rios-Pelegrina, Javier L Lopez-Hidalgo, Javier Urrutia and Alexandra J Remon
San Cecilio Hospital, Knowledge Avenue S/N, Granada, Spain
*Correspondance to: Rosa Maria Rios-Pelegrina
PDF Full Text Case Report | Open Access
Abstract:
Metaplastic changes from urothelium to intestinal type epithelium in the renal pelvis are rare and have the potential of undergoing a malignant transformation to adenocarcinoma. We report a case of intestinal metaplasia in pyelocaliceal and urothelial systems associated to squamous metaplasia without residual urothelium, in a 73-year-old female patient's right kidney, associated with pyelocaliceal lithiasis, and without malignant transformation. The patient underwent a nephroureterectomy. The metaplastic epithelium's immunohistochemistry shows positivity to cytokeratin 20, low Ki-67 index, and a lack of expression of p53. In this case, terminal renal illness with the aforementioned metaplastic changes didn't evolve towards adenocarcinoma, which indicates that intestinal metaplasia doesn't always imply malignant transformation.
Keywords:
#
Cite the Article:
Rios-Pelegrina RM, Lopez-Hidalgo JL, Urrutia J, Remon AJ. Intestinal Type Metaplasia in Renal Pelvis. Clin Case Rep Int. 2022; 6: 1407.
Search Our Journal
Journal Indexed In