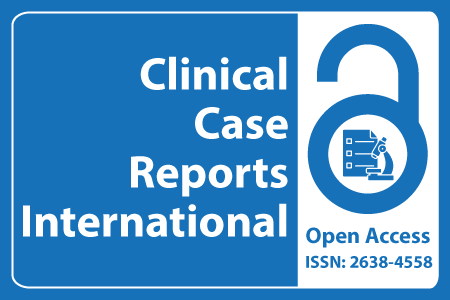 Journal Basic Info
Impact Factor: 0.285**
H-Index: 6
ISSN: 2638-4558
DOI: 10.25107/2638-4558
**Impact Factor calculated based on Google Scholar Citations. Please contact us for any more details.
Major Scope
Radiology
Obstetrics and Gynecology
Nutrition and Dietetics
Hematology
Oncology
Nephrology
Urology
Gastroenterology
Abstract
Abdoh Q, Alnees M, Darwish A, Rajab I and Maqboul I

Department of Medicine, An-Najah National University, Nablus, Palestine
Department of Internal Medicine, GI and Endoscopy Unit, An-Najah National University Hospital, Palestine
These authors contributed equally to this work
*Correspondance to: Qusay Abdoh
PDF Full Text Case Report | Open Access
Abstract:
Crohn's disease is a chronic inflammatory bowel disease that can affect multiple gastrointestinal tract segments and may lead to intestinal obstruction. Additionally, there is a known association between Crohn's disease and colon cancer. A 42-year-old male with a history of Crohn's disease presented to the emergency department with abdominal pain lasting one month. The patient was diagnosed with intestinal obstruction, and a differential diagnosis for colon cancer was considered due to overlapping symptoms. Following the biopsy, colon cancer was confirmed. Therefore, it is recommended that any patient with Crohn's disease presenting with signs of intestinal obstruction be evaluated for possible colon cancer.
Keywords:
#
Cite the Article:
Abdoh Q, Alnees M, Darwish A, Rajab I, Maqboul I. Occult Adenocarcinoma in Crohn's Disease Patient. Clin Case Rep Int. 2023; 7: 1587.
Search Our Journal
Journal Indexed In