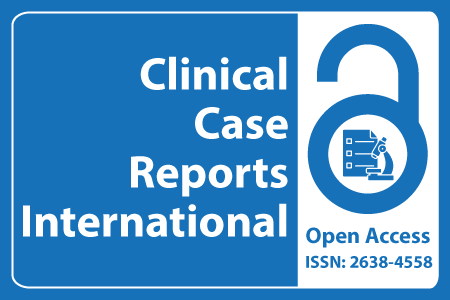 Journal Basic Info
Impact Factor: 0.285**
H-Index: 6
ISSN: 2638-4558
DOI: 10.25107/2638-4558
**Impact Factor calculated based on Google Scholar Citations. Please contact us for any more details.
Major Scope
Pathology
Palliative Care
Respiratory Medicine
Pain Management
Pediatrics
Sleep Disorders & Sleep Studies
Dentistry and Oral Medicine
Pharmacology and Therapeutics
Abstract
Çil ET, Koç EA, Hürsan B and Cerbezer N

Department of Physiotherapy and Rehabilitation, Yeditepe University, Turkey
*Correspondance to: Elif Tugce Cil
PDF Full Text Research Article | Open Access
Abstract:
Any individual that exhibits physiologic superiority and priority, or preference behaviors in any bilateral structure is referred to as dominant. When thinking about the target sport in sports, hand and eye dominance might be a crucial performance factor. In this study, the association between performance in target sports and dominant eye and hand dominance is examined in order to determine whether visual dominance will be added as a new criterion for performance. Utilizing the terms archery, biathlon, shooting, dart and air-shooting as well as the keywords dominant eye, ocular dominance, dominant eye dominant hand laterality. The search was conducted in the databases "PubMed, Google Scholar, Elsevier ScienceDirect and Web of Science" on the online library pages of Yeditepe University. The words or for status of domination and between targeted sports categories were entered in the search keywords. By using keywords to search the databases, 604 articles were found. Since they have scoped various themes and assessment criteria, the found publications were discarded and reduced to seven studies with duplicates removed. The results of the gathered research allow it to be established that there is no correlation among hand laterality and achieving ocular domination in the targeted sports, to reach consensus on the effect of dominance on outcomes in the chosen sports, more research is necessary.
Keywords:
Dominant of eye; Hand laterality; Target sports; Dominance
Cite the Article:
Çil ET, Koç EA, Hürsan B, Cerbezer N. The Relationship between Hand - Eye Dominance on the Performance in Target Sports: A Systematic Review. Clin Case Rep Int. 2023; 7: 1596.