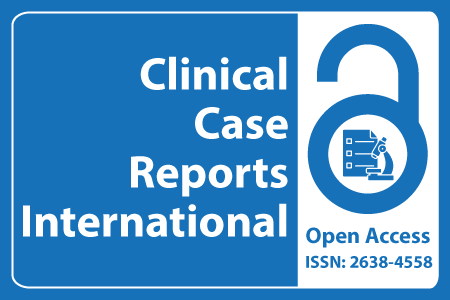 Journal Basic Info
Impact Factor: 0.285**
H-Index: 6
ISSN: 2638-4558
DOI: 10.25107/2638-4558
**Impact Factor calculated based on Google Scholar Citations. Please contact us for any more details.
Major Scope
Sexual Health
Palliative Care
Internal Medicine
Dentistry and Oral Medicine
Respiratory Medicine
Diabetology
Obstetrics and Gynecology
Physical Medicine & Rehabilitation
Abstract
Kévin Mahé, Julien Cappy1, Robert Carlier, Jean-Claude Alvarez and Geoffroy Lorin de la Grandmaison
Raymond Poincare University Hospital, Garches, France Department of Pharmacology-Toxicology, University Hospital Group APHP, France
*Correspondance to: Kévin Mahé
PDF Full Text Case Report | Open Access
Abstract:
The judgment of "sudden death" or "non-sudden death" is important in forensic diagnosis. Although Postmortem Computed Tomography (PMCT) is widely used to determine the course of death, the judgment of the origin of the bone lesions between burns or trauma is fundamental. Here, we present a case of a "light vehicle vs. light vehicle" road accident, complicated by a nearimmediate combustion of the vehicle and the imprisonment of the victim. Both PMCT interpretation and autopsy concluded that the death was consistent, resulting from burn injuries and possible smoke poisoning. We then propose to review the diagnostic bone characteristics specific to thermal injuries. The distinction between these lesions of different origin is especially important in cases of suspected third-party death, where it becomes essential to recognize thermal lesions in order to distinguish them from lesions of other origin.
Keywords:
Postmortem computed tomography; Autopsy; Burn lesions; Diagnosis
Cite the Article:
Kévin M, Cappy J, Carlier R, Alvarez J-C, de la Grandmaison GL. Distinctions between Peri and Postmortem Bone Lesions on a Burnt Body in the Aftermath of a Road Accident. Clin Case Rep Int. 2021; 5: 1240.
Search Our Journal
Journal Indexed In