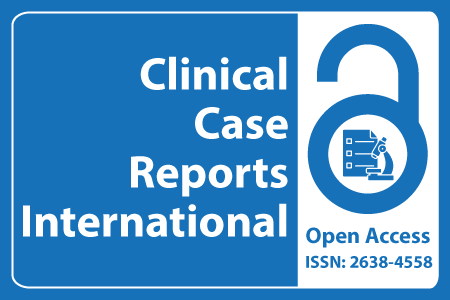 Journal Basic Info
Impact Factor: 0.285**
H-Index: 6
ISSN: 2638-4558
DOI: 10.25107/2638-4558
**Impact Factor calculated based on Google Scholar Citations. Please contact us for any more details.
Major Scope
Orthopedics & Rheumatology
Pediatrics
Otolaryngology
Obstetrics and Gynecology
Neonatology
Pain Management
Physiotherapy
Allergy & Immunology
Abstract
Ying Sun and Chao Huang
Department of Traditional Chinese Medicine, The Second Affiliated Hospital of Shenzhen University, China
*Correspondance to: Chao Huang
PDF Full Text Research Article | Open Access
Abstract:
Objective: To analyze the characteristics of Traditional Chinese Medicine (TCM) asthenia- and sthenia-syndrome and its correlation with high-risk factors in patients with colorectal polyps in Shenzhen through case retrospective study. Methods: The 296 eligible patients hospitalized were collected in the Department of TCM in People's Hospital of Shenzhen Baoan District from January 2016 to June 2021, and diagnosed with intestinal polyps, and divided into deficiency-syndrome, sthenia-syndrome and Asthenia- Syndrome Accompanied with Sthenia-Syndrome (ASASS). In addition, the correlation between syndromes and hyperglycemia, hypertension, hyperlipidemia and hyperuricemia was also analyzed. Results: There were 37 patients with ASASS, among which deficiency of vital energy and blood stasis accounted for the highest proportion. For patients with ASASS, the age difference among different syndromes was statistically significant (P<0.05). The proportion of patients with hypertension and sthenia of liver yang was significantly higher than that of other syndromes (P<0.05). Conclusion: Patients with colorectal polyps in Shenzhen area are mainly deficiency of vital energy and phlegm-wetness, and the pathological factors involve phlegm-dampness, blood stasis and stagnation of vital energy. Age and hypertension should be considered in the treatment of ASASS.
Keywords:
Colorectal polyps; TCM syndrome; ASASS; Deficiency of vital energy; Shenzhen
Cite the Article:
Sun Y, Huang C. Correlation Analysis of TCM Syndrome Characteristics and High Risk Factors of Patients with Colorectal Polyps in Shenzhen - A Case Retrospective Study. Clin Case Rep Int. 2022; 6: 1294.