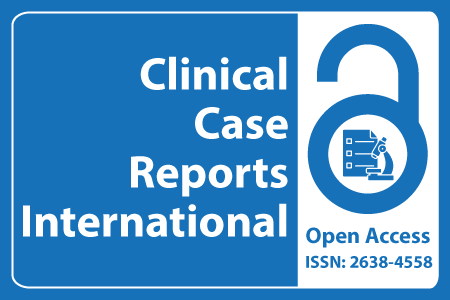 Journal Basic Info
Impact Factor: 0.285**
H-Index: 6
ISSN: 2638-4558
DOI: 10.25107/2638-4558
**Impact Factor calculated based on Google Scholar Citations. Please contact us for any more details.
Major Scope
Radiology
Allergy & Immunology
Physiotherapy
Sexual Health
Endocrinology
Pathology
Neonatology
Dermatology
Abstract
Xue R, Chai H, Zhu D, Li R and Fu W
Beijing Sport University, China
*Correspondance to: Wangqian Fu
PDF Full Text Research Article | Open Access
Abstract:
Objective: Teachers' inclusive education competency was an important factor influencing the realization of high-quality inclusive education. This study investigated the inclusive education competency of Physical Education (PE) teachers and its influencing factors. Method: The questionnaire in this study was adapted from the Questionnaire on the Professional Quality of Teachers in Compulsory Education. There were 286 P.E. teachers participating in the study. Results: The score of professional attitude dimension in inclusive education competency of P.E. teachers was significantly higher than that of professional knowledge, professional skills and capacity of acquiring supports, while the score of professional knowledge dimension was significantly lower than that of professional skills and ability to obtain support, and the score of professional skills dimension was higher than that of capacity of acquiring supports dimension. Conclusion: There was no significant difference in the inclusive education competency of P.E. teachers in gender, school district and study section, while there were significant differences in the teaching age, whether taught special children or not, and the cumulative length of training related to inclusive education. The inclusive education competency of P.E. teachers needed to be further improved.
Keywords:
Physical education teacher; Inclusive education; Inclusive physical education; Inclusive education competency; Influencing factors
Cite the Article:
Xue R, Chai H, Zhu D, Li R, Fu W. Inclusive Education Competency of Primary and Secondary Physical Education Teachers and Its Influencing Factors. Clin Case Rep Int. 2022; 6: 1413.
Search Our Journal
Journal Indexed In