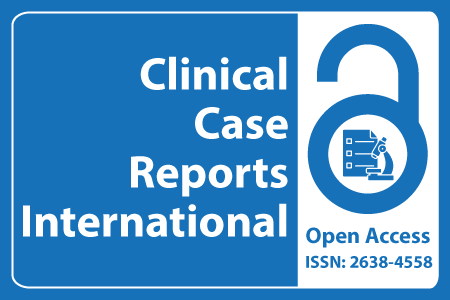 Journal Basic Info
Impact Factor: 0.285**
H-Index: 6
ISSN: 2638-4558
DOI: 10.25107/2638-4558
**Impact Factor calculated based on Google Scholar Citations. Please contact us for any more details.
Major Scope
Pulmonary Disease
Family Medicine and Public Health
Dermatology
Nuclear Medicine
Hematology
Orthopedics & Rheumatology
ENT
Pharmacology and Therapeutics
Abstract
Sundaramoorthy A, Hemachandran K and Shanmugam N
Department of Biomedical Science, Bharathidasan University, India
Department of Zoology, Sri Moogambigai College of Arts and Science for Women, India
*Correspondance to: Narkunaraja Shanmugam
PDF Full Text Research Article | Open Access
Abstract:
COVID-19, caused by SARS-CoV-2, was an emerging pandemic in December 2019 and was first reported by officials in Wuhan City, China. The Angiotensin-Converting Enzyme 2 (ACE2) is the main host cell receptor of human pathogenic SARS-CoV-2 and it plays a crucial role in the entry of the virus into the cell to cause and finally COVID-19 infection. We review the possible association of ACE2 gene polymorphisms in COVID-19 along with the risk of cardiovascular disease. From the year 2020 onwards number of researchers reported ACE2 main functional role in simulations has indicated several of these polymorphisms could affect interactions of SARS-CoV-2 and explained the concept of partial explanation for the regional differences and the disease severity. Here, we discuss the potential effect of polymorphisms of the ACE2 gene in the main function of plasma ACE2 activity in myocardial infarction, ischemic heart disease, and hypertension. Furthermore, we speculate on the potential role of ACE2 gene polymorphisms of rs2285666 as a common genetic locus and susceptibility marker for the COVID-19 infection that might be associated with cardiovascular disease risk.
Keywords:
ACE2 polymorphism; Cardiovascular risk; COVID-19; Genetic susceptibility
Cite the Article:
Sundaramoorthy A, Hemachandran K, Shanmugam N. ACE2 Gene Polymorphisms Associated with COVID-19 Infection Susceptibility to Cardiovascular Disease. Clin Case Rep Int. 2022; 6: 1349.
Search Our Journal
Journal Indexed In