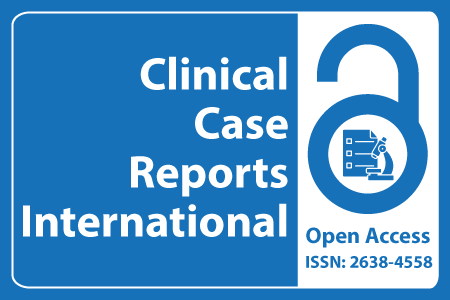 Journal Basic Info
Impact Factor: 0.285**
H-Index: 6
ISSN: 2638-4558
DOI: 10.25107/2638-4558
**Impact Factor calculated based on Google Scholar Citations. Please contact us for any more details.
Major Scope
Cardiovascular
Nuclear Medicine
Oncology
Otolaryngology
Nephrology
Obstetrics and Gynecology
Pathology
Pulmonary Disease
Abstract
Ferreira-Machado AB, Aranha Watanabe AS, da Silva VL, Diniz CG and Cordeiro Dias V
Department of Clinical Microbiology, The Federal University of Juiz de Fora, Brazil
*Correspondance to: Vanessa Cordeiro Dias
PDF Full Text Short Communication | Open Access
Abstract:
Neurological manifestations in addition to the typical clinical symptoms of COVID-19, have been reported around the world. A case series of clinical suspect of SARS-CoV-2 infection in the central nervous system (n=8) were analyzed. Cerebral Spinal Fluid (CSF) and nasopharyngeal swab were analyzed by RT-PCR. Our results showed SARS-CoV-2 in five CSF samples and three patients testing positive for COVID-19 also on nasopharyngeal swab. The patients showed different clinical manifestations, including <95% saturation, fever, cough, dyspnea and abdominal pain. The findings of this study alert to the existence of nonspecific symptoms associated with central nervous system infection caused by SARS-CoV-2.
Keywords:
SARS-CoV-2; COVID-19; Cerebrospinal fluid; RT-PCR
Cite the Article:
Ferreira-Machado AB, Aranha Watanabe AS, da Silva VL, Diniz CG, Cordeiro Dias V. Central Nervous System Infections Associated with the SARS-CoV-2 Virus. Clin Case Rep Int. 2022; 6: 1435.
Search Our Journal
Journal Indexed In