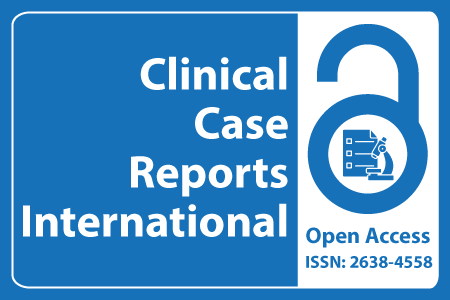 Journal Basic Info
Impact Factor: 0.285**
H-Index: 6
ISSN: 2638-4558
DOI: 10.25107/2638-4558
**Impact Factor calculated based on Google Scholar Citations. Please contact us for any more details.
Major Scope
Respiratory Medicine
Neonatology
Urology
Preventive Medicine
Nuclear Medicine
Obstetrics and Gynecology
Emergency Medicine and Critical Care
Otolaryngology
Abstract
Roberto Yunes, Claudia Bregonzio, Vanina Villegas, Belén Mulle and Ricardo Cabrera
Biomedical Research Institute (INBIOMED-IMBECU-CONICET), University of Mendoza, Argentina
Department of Pharmacology, Institute of Experimental Pharmacology Córdoba (IFEC-CONICET), National
University of Córdoba, Argentina
These authors contributed equally to this work
*Correspondance to: Claudia Bregonzio
PDF Full Text Research Article | Open Access
Abstract:
Parkinson's disease is a common neurodegenerative disorder, second only to Alzheimer's disease. It has been the object of growing interest since its frequency tends to augment as life expectancy has increased globally considered. In this work, we study the eventual neuroprotective effect of Progesterone (P4) injected a few days before establishing a Reserpine (R) model of Parkinsonism in adult male rats. We focused on cognitive (Novel Object Recognition test; NOR), affective (Forced Swimming Task; FST) and motor (Catalepsy Test; CT) outputs. We performed the appropriate tests along with the administration for two weeks of low doses of R. Our results show very clearly that P4 prevents the impairment of several tasks regarding the deleterious effects of R, without affecting negatively other areas of the subject behavior. In total accordance with current information, we show here that P4 -in particular- and neuroactive steroids -in general- are promising molecules to delay diverse manifestations of neurotransmitters depletion.
Keywords:
Progesterone; Neuroactive steroids; Parkinsonism; Neuroprotection; Male rats
Cite the Article:
Yunes R, Bregonzio C, Villegas V, Mulle B, Cabrera R. Progesterone Prevents Impairment of Cognitive, Affective and Motor Events in a Reserpine Model of Parkinsonism in Male Rats. Clin Case Rep Int. 2022; 6: 1321..