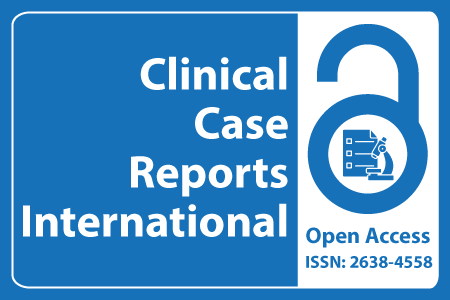 Journal Basic Info
Impact Factor: 0.285**
H-Index: 6
ISSN: 2638-4558
DOI: 10.25107/2638-4558
**Impact Factor calculated based on Google Scholar Citations. Please contact us for any more details.
Major Scope
Emergency Medicine and Critical Care
Nutrition and Dietetics
Pain Management
Otolaryngology
Psychiatry
Neurological Surgery
Diabetology
Sexual Health
Abstract
Michelle Pedroza Jorge1, Núbia de Cassia Almeida Queiroz, Ilza Maria de Oliveira Sousa, Patricia Maria Wiziack Zago1, Carmen Silvia Passos Lima, Maria Christina de Miranda Matias, João Ernesto de Carvalho and Mary Ann Foglio
Department of Pharmaceutical Sciences, State University of Campinas, Brazil Department of Medical Sciences, State University of Campinas, Brazil
*Correspondance to: Mary Ann Foglio
PDF Full Text Case Report | Open Access
Abstract:
Oral Mucositis (OM) is a quite common adverse event due to cancer treatments. There are effective laser treatments for the prevention and therapy of OM, however, the lack of trained professionals difficult the use of this technique in Brazil´s public hospitals, being necessary alternative treatments to circumvent this issue. Non-clinical studies conducted by our group to elucidate the mechanism of action of A. chica extract with further toxicity on genotoxicity and mutagenicity reports provided necessary data to apply for authorization to conduct clinical trial with the herbal gel containing 2.5% Arrabidaea chica Verlot standardized extract. The open-label clinical trial protocol aims to access safety issues of the herbal gel on oral mucosa of healthy research participants. This clinical trial was approved by the ethics committee of research in humans at the Faculty of Medical Sciences of University of Campinas (report no. 007891/2015). Results of this trial demonstrated that herbal gel is safe, which culminated in the approval of the phase 2 clinical study protocols.

Keywords:
Cite the Article:
Jorge MP, de Cassia Almeida Queiroz N, de Oliveira Sousa IM, Wiziack Zago PM, Passos Lima CS, de Miranda Matias MC, et al. Clinical Safety Evaluation of an Herbal Gel Containing 2.5% Arrabidaea chica Verlot Standardized Extract. Clin Case Rep Int. 2020; 4: 1201..
Search Our Journal
Journal Indexed In