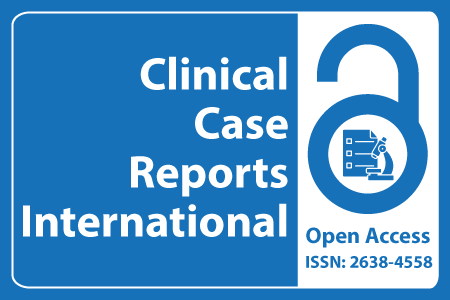 Journal Basic Info
Impact Factor: 0.285**
H-Index: 6
ISSN: 2638-4558
DOI: 10.25107/2638-4558
**Impact Factor calculated based on Google Scholar Citations. Please contact us for any more details.
Major Scope
Preventive Medicine
Oncology
Sleep Disorders & Sleep Studies
Pathology
Hematology
Nuclear Medicine
Physical Medicine & Rehabilitation
Ophthalmology
Abstract
Luca Labanca, Matteo Giorgi, Martire Francesco Giuseppe, Errico Zupi, Gabriele Centini and Lucia Lazzeri
Department of Molecular and Developmental Medicine, University of Siena, Italy
Department of Surgical Sciences, University of Rome Tor Vergata, Italy
*Correspondance to: Gabriele Centini
PDF Full Text Case Report | Open Access
Abstract:
Endometriosis is a benign gynecological disorder that is characterized by the presence of ectopic endometrium outside the uterus. Endometriosis can be found in atypical locations both within and outside the pelvis. This disease mainly occurs during the reproductive years and is rarely diagnosed after menopause. Vulvar involvement of endometriosis is a rare condition, especially when not associated with local previous trauma (e.g. episiotomies) and in postmenopausal women. We present a case of a 46-years old woman who presented with vulvar lump that was surgically removed and later diagnosed with vulvar endometriosis.
Keywords:
Vulvar endometriosis; Postmenopause; Surgery; Pain; Atypical localization
Cite the Article:
Labanca L, Giorgi M, Giuseppe MF, Zupi E, Centini G, Lazzeri L. Vulvar Endometriosis in a Postmenopausal Woman: A Case Report. Clin Case Rep Int. 2022; 6: 1376.
Search Our Journal
Journal Indexed In