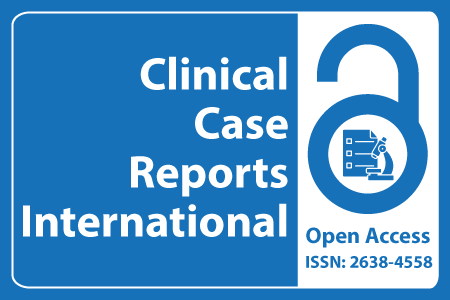 Journal Basic Info
Impact Factor: 0.285**
H-Index: 6
ISSN: 2638-4558
DOI: 10.25107/2638-4558
**Impact Factor calculated based on Google Scholar Citations. Please contact us for any more details.
Major Scope
Pulmonary Disease
Pediatrics
Sexual Health
Radiology
Physiotherapy
ENT
Emergency Medicine and Critical Care
Neurological Surgery
Abstract
Adedolapo Komolafe, Tusti Bhardwaj and Archana Kaushik
Department of Social Work, University of Delhi, India
*Correspondance to: Adedolapo Komolafe
PDF Full Text Research Article | Open Access
Abstract:
Lifestyle cancers are becoming major cause of global morbidity and mortality. India is a country of diverse culture and dynamic life-style which shows variations from one geographical location to another. Evidence suggests that 70% to 90% of cancers in India are related to lifestyle and can be easily prevented by adapting healthier life styles. Thus, this review aimed to examine risk factors of lifestyle cancers in different geographical locations in India. Three electronic databases, namely Psych INFO, JSTOR and Medline were systematically screened from December, 2017 to February, 2018 for literatures on cancer and lifestyle risk factors. The search was limited to India, adults and papers written in English. 2,301 articles were identified and 10 were reviewed. Smoking and tobacco consumption were strongly related with lung, gastric and oral cancers in South and West India. Additionally, in West India, tea consumption was identified as a contributory factor for esophageal cancer while consumption of cabbage and sprout were found to lower the risk of colorectal cancer. In North India, attributions to esophageal cancer were snuff, smoking, salty tea, hookah, sundried foods and red chilli. A number of risk factors were unique to the different geographical locations in India. Awareness of these risk factors would help in strengthening preventive interventions which would facilitate a decline in cancer incidence in India and other countries where similar risk factors are prevalent. This review proposes to organize tailor-made awareness programs reflecting resonance to socio-cultural practice of people to reduce cancer incidence. Also, facilitation of tobacco and smoking cessation programs and strengthening of policies are strongly recommended to strengthen preventive interventions and reduce cancer incidence.
Keywords:
Lifestyle; Cancer; Risk factor; Dietary patterns; India; Tobacco; Smoking
Cite the Article:
Komolafe A, Bhardwaj T, Kaushik A. Risk Factors Associated with Lifestyle Cancers in India: A Systematic Review of Existing Evidences from Varied Geographical Locations. Clin Case Rep Int. 2022; 6: 1378.
Search Our Journal
Journal Indexed In