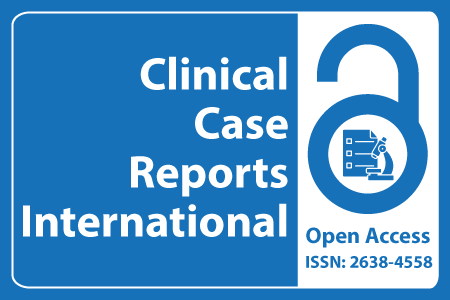 Journal Basic Info
Impact Factor: 0.285**
H-Index: 6
ISSN: 2638-4558
DOI: 10.25107/2638-4558
**Impact Factor calculated based on Google Scholar Citations. Please contact us for any more details.
Major Scope
Pulmonary Disease
Internal Medicine
Urology
Pathology
Sexual Health
Radiology
Women's Health
Infectious Disease
Abstract
Nagaraj S, Ramamoorthy K, Sagaya John Paul J, Anand J, Sathuvan M, Arulmurugan Pand Karuppasamy K
Centre for Advanced Studies in Botany, University of Madras, India
Department of Biochemistry, J. J. College of Arts and Science, India
Department of Botany, Vivekananda College for Arts and Science for Women, India
Water and Environmental Science Agriculture Research Organization, Israel
PDF Full Text Research Article | Open Access
Abstract:
Haematococcus pluvialis is a potent organism for the production of Astaxanthin (ASX), is a high value ketocarotenoid. The natural and nutritional red carotenoid pigment is used as dietary supplements. Liver cancer is the fifth most common cancer in worldwide but because of very poor prognosis; it is the third most common cause of death among other cancers. There are currently limited therapeutic regimens available for effective treatment of this cancer. The present study was designed to evaluate the beneficial effects of dietary pigment astaxanthin, against Diethyl Nitrosamine (DEN) -induced oxidative stress and liver carcinogenesis' in Wistar rats. ASX was orally administered to experimental rats at 20 mg/kg body weight prior to cancer induction. In the present study, we investigated the anticancer effects of Astaxanthin (ASX) during DEN-induced Hepatocellular Carcinoma (HCC) in male Wistar rats. DEN treatments resulted in increased levels of Aspartate Transaminase (AST), Alanine Transaminase (ALT), Alkaline Phosphatase (ALP), Acid Phosphatase (ACP), and Lactate Dehydrogenase (LDH) in blood serum, and decrease the antioxidant enzymic parameters such as Superoxide Dismutase (SOD), Catalase (CAT), Glutathione Peroxidase (Gpx), Glutathione Reductase (GR) and non-enzymic parameters Vitamin A, C, and E in liver homogenates. Pretreatment with ASX significantly attenuated these alterations and increase in antioxidant parameters and decreased the levels of AST, ALT, ALP, ACP and LDH in blood serum. Nevertheless, the experimental and control rats of liver morphological, histopathological examination and immunohistochemical expression of COX-2 and PCNA analysis are authenticated the protective effects of astaxanthin treated rats. These findings suggest that ASX is a potent antioxidant and anticancer agent against DEN induced HCC.
Keywords:
Haematococcus pluvialis; Astaxanthin (ASX); Hepatocellular carcinoma; Antioxidants; COX-2; PCNA
Cite the Article:
Nagaraj S, Ramamoorthy K, Sagaya John Paul J, Anand J, Sathuvan M, Arulmurugan P, et al. Antioxidant and Anticancer Potential of Astaxanthin from Micro Green Alga Haematococcus pluvialis during Diethyl Nitrosamine (DEN) Induced Experimental Hepatocellular Carcinogens in Wistar Rats. Clin Case Rep Int. 2022; 6: 1384.