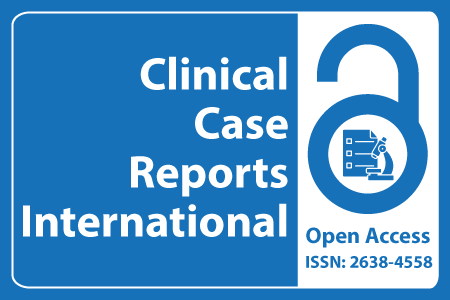 Journal Basic Info
Impact Factor: 0.285**
H-Index: 6
ISSN: 2638-4558
DOI: 10.25107/2638-4558
**Impact Factor calculated based on Google Scholar Citations. Please contact us for any more details.
Major Scope
Dermatology
Surgery
Family Medicine and Public Health
Neurology
Dentistry and Oral Medicine
Sleep Disorders & Sleep Studies
Orthopedics & Rheumatology
Radiology
Abstract
Sai Keerthana Setlem and Shylaja Ramlal
Defense Food Research Laboratory (DFRL), India
*Correspondance to: Sai Keerthana Setlem
PDF Full Text Research Article | Open Access
Abstract:
Aflatoxins are naturally occurring mycotoxins that contaminate food and agro commodities, leading to acute and chronic health conditions in human and animals. Due to high toxicity, stability and diverse structures, aflatoxins in food chain is an increasing global food safety concern. This study sought to isolate and identify aflatoxigenic fungi, as well as detect the presence of Aflatoxin in food and feed samples. Grains and kernels from various agricultural produces were collected from regions in and around Mysore. Fungal cultures obtained from the samples were subjected to morphological, microscopical examinations; followed by chemical and chromatographic studies. The HPLC analysis indicated 129/220 fungal isolates produced aflatoxins and showed a population distribution of 43% of A. flavus, 29% of A. parasiticus, 7% of A. fumigatus, 7% of A. oryzae, 5% of A. ochraceus, 4% of A. versicolor and 3% of A. tamarii and 2% of A. niger.
Keywords:
Aflatoxins; ITS sequencing; HPLC; TLC; Aspergillus
Cite the Article:
Setlem SK, Ramlal S. Isolation, Extraction and Identification of Aflatoxin Producing Aspergillus Fungi by HPLC Analysis and ITS Sequencing. Clin Case Rep Int. 2022; 6: 1393.