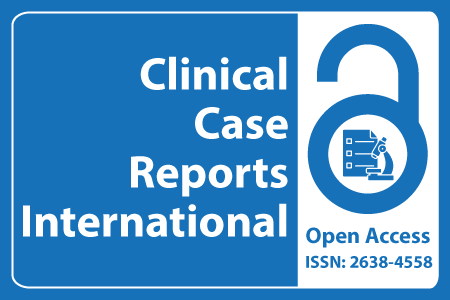 Journal Basic Info
Impact Factor: 0.285**
H-Index: 6
ISSN: 2638-4558
DOI: 10.25107/2638-4558
**Impact Factor calculated based on Google Scholar Citations. Please contact us for any more details.
Major Scope
Orthopedics & Rheumatology
Palliative Care
Internal Medicine
Neurological Surgery
Allergy & Immunology
Otolaryngology
Emergency Medicine and Critical Care
Infectious Disease
Abstract
Ma J, Zhang M, Hu C, Li J, Luo Q, Yang D, Zhai K and Huang YQ
Department of Oral and Maxillofacial Surgery, Hospital of Stomatology, The General Hospital of Ningxia Medical University, China
Department of Oral and Maxillofacial Surgery, Stomatology College of Ningxia Medical University, China
*Correspondance to: Yong-Qing Huang
PDF Full Text Case Report | Open Access
Abstract:
A ranula is a benign, mucous-containing cyst involving a sublingual salivary gland that is caused by rupture or blockage of the salivary duct. Ranulas are usually classified into two types according to the location and extent of the cyst and include oral or non-plunging ranulas and cervical or plunging ranulas. Surgical excision of the sublingual gland and collection duct is a typical and definitive treatment. We present a case of ranula in a 10-year-old boy who suffered conspicuous snoring for a period of one month. Although an otorhinolaryngologist would consider a pharyngeal cyst, a ranula was diagnosed following a computed tomography scan and needle aspiration. It could be concluded that the transudate from the sublingual gland extended backward and swelled into the pharyngeal region. This case provides evidence of the existence of a rare type of pharyngeal ranula with typical symptoms of snoring and sensation of a foreign body, which should be focused on in clinical practice.
Keywords:
Ranula; Sublingual gland cyst; Snoring
Cite the Article:
Ma J, Zhang M, Hu C, Li J, Luo Q, Yang D, et al. Analysis of a Case of Snoring Caused by Ranula. Clin Case Rep Int. 2022; 6: 1441.