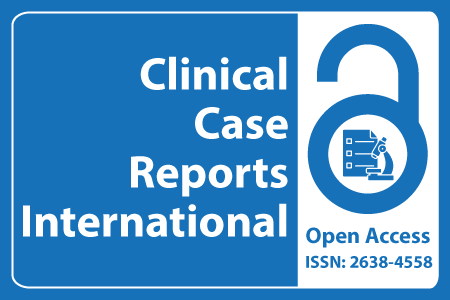 Journal Basic Info
Impact Factor: 0.285**
H-Index: 6
ISSN: 2638-4558
DOI: 10.25107/2638-4558
**Impact Factor calculated based on Google Scholar Citations. Please contact us for any more details.
Major Scope
Sleep Disorders & Sleep Studies
Ophthalmology
Dentistry and Oral Medicine
Nephrology
Pharmacology and Therapeutics
Otolaryngology
Forensic and Legal Medicine
ENT
Abstract
Fei L, Min J, Min Z, Yuhua M, Yuanxin L, Yining L, Jing G and Zhaojie D
Xinjiang Key Laboratory of Clinical Genetic Testing and Biomedical Information, China
Xinjiang Clinical Research Center for precision Medicine of Digestive System Tumor, China
Department of Pathology, Karamay Central Hospital, China
These authors contributed equally to this work
PDF Full Text Case Report | Open Access
Abstract:
Adenoid cystic carcinoma of the breast is a rare and specific type of breast cancer. Simultaneous primary adenoid cystic carcinoma and invasive ductal carcinoma of the unilateral breast are even rarer. We report a case of mammary associated cases in a 66-year-old woman. Pathological findings adenoid cystic carcinoma at 4 points in left breast. Thisis grade 3 infiltrating ductal carcinoma which is the molecular subtype basal-like in the left breast at 2 points. No cancer tissue was found at each incisal margin during intraoperative examination. The patient underwent breast conserving surgery on the left side and received postoperative chemotherapy. After 18 months of follow-up visits, there was no evidence of recurrence or new progress. By reviewing related disease literature, summarizing clinicopathological features, combining with characteristic morphological, immunophenotype and molecular genetic characteristics, identification of lesions similar to histomorphology and exploring experience in diagnosis and treatment.
Keywords:
Breast cancer; Adenoid cystic carcinoma; Infiltrating ductal carcinoma
Cite the Article:
Fei L, Min J, Min Z, Yuhua M, Yuanxin L, Yining L, et al. A Case of Unilateral Primary Adenoid Cystic Carcinoma with Invasive Ductal Carcinoma. Clin Case Rep Int. 2023; 7: 1524.
Search Our Journal
Journal Indexed In