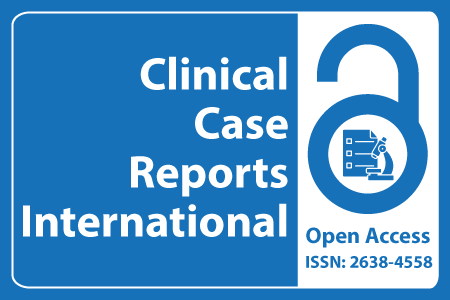 Journal Basic Info
Impact Factor: 0.285**
H-Index: 6
ISSN: 2638-4558
DOI: 10.25107/2638-4558
**Impact Factor calculated based on Google Scholar Citations. Please contact us for any more details.
Major Scope
Radiology
Radiation Oncology
Psychiatry
Sexual Health
Sleep Disorders & Sleep Studies
Nephrology
Pharmacology and Therapeutics
Nutrition and Dietetics
Abstract
Lei Gong, Fuqiang Liu, Changcun Fang, Xiaoli Zhang and Ling Jiang
Department of Endocrinology, Qilu Hospital of Shandong University, China
Institute of Endocrine and Metabolic Diseases of Shandong University, China
Key Laboratory of Endocrine and Metabolic Diseases, China
Jinan Clinical Research Center for Endocrine and Metabolic Diseases, China
Department of Cardiovascular Surgery, Qilu Hospital of Shandong University, China
*Correspondance to: Ling Jiang
PDF Full Text Case Report | Open Access
Abstract:
Introduction: Secondary hypertension has many causes, and they vary by age. Coarctation of the Aorta (CoA) is the leading cause of secondary hypertension in adolescents, but it is easily missed. Case Report: Here, we report a case of high blood pressure from CoA. The patient was a 17-year-old male who was admitted to our hospital because of his uncontrolled high blood pressure. Because of his typical signs (upper limb blood pressure higher than lower limb blood pressure, coarse murmurs audible in the chest, and weakened femoral artery pulsation), we screened for CoA specifically. This case was diagnosed as CoA based on Computed Tomography Angiography (CTA) of the thoracic aorta, and other differential diagnoses were ruled out. Stent implantation was carried out, and the patient's blood pressure was monitored continuously. Anti-hypertensive drugs were used according to circumstances. Normal blood pressure can be maintained by the administration of a small amount of antihypertensive drugs after surgery. Conclusion: This report reminds us to pay close attention to the likelihood of CoA and other lowincidence diseases. Physicians should screen for the causes of secondary hypertension according to the patient's typical signs and symptoms to avoid overlooking the diagnosis of CoA. Patients get better treatment to maximize patient benefits.
Keywords:
CoA; Secondary hypertension; Adolescents
Cite the Article:
Gong L, Liu F, Fang C, Zhang X, Jiang L. A Case of a Young Man with Severe Hypertension. Clin Case Rep Int. 2022; 6: 1286.