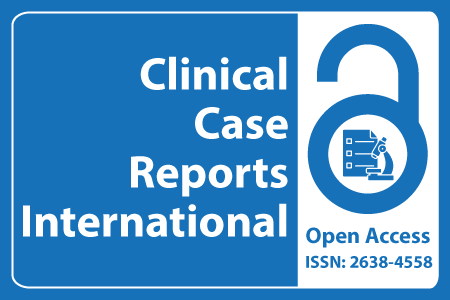 Journal Basic Info
Impact Factor: 0.285**
H-Index: 6
ISSN: 2638-4558
DOI: 10.25107/2638-4558
**Impact Factor calculated based on Google Scholar Citations. Please contact us for any more details.
Major Scope
Pain Management
Sexual Health
Geriatric Medicine
Pathology
Gastroenterology
Surgical
Dentistry and Oral Medicine
Respiratory Medicine
Abstract
Yingying Wu, Zumu Yi, Ting Gong, Yili Qu and Yi Man
Department of Oral Diseases, Sichuan University, China Department of Oral Implantology, Sichuan University, China Department of Oral Prosthodontics, Sichuan University, China
PDF Full Text Case Report | Open Access
Abstract:
Background: Maxillary sinusitis has been considered as a major complication during sinus elevation surgery. Case report: This case report presents an implant failure, persistent sinusitis and extraction of natural tooth that are caused by odontogenic infection during. A patient was treated with the simultaneous sinus elevation and dental implant placement for rehabilitation of the maxillary molar, which is adjacent to a natural tooth with intact root canal filling. Four months later, maxillary sinusitis was diagnosed reflected by nasal obstruction and foul-smelling discharge. The mobile implant was removed and replaced by a short implant without sinus elevation surgery. However, repeated symptoms of sinusitis was observed, which immediately healed after the extraction of natural tooth. Then the patient received implant insertion in the region of missing tooth, and no further complications were observed. Conclusion: We proposed that sinus elevation stimulate the colonization of bacteria from the adjacent endodontically treated tooth, which lead to sinusitis and extraction of both implant and natural tooth.
Keywords:
Peri-implantitis; Sinus floor elevation; Tooth extraction
Cite the Article:
Wu Y, Yi Z, Gong T, Qu Y, Man Y. Sinus Elevation for Implant Placement Leading to Implant Failure and Natural Tooth Extraction: A Case Report. Clin Case Rep Int. 2019; 3: 1130.