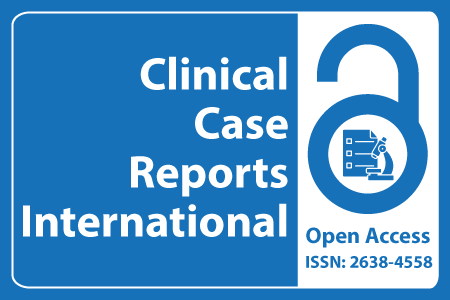 Journal Basic Info
Impact Factor: 0.285**
H-Index: 6
ISSN: 2638-4558
DOI: 10.25107/2638-4558
**Impact Factor calculated based on Google Scholar Citations. Please contact us for any more details.
Major Scope
Radiology
Pharmacology and Therapeutics
Family Medicine and Public Health
Physical Medicine & Rehabilitation
Nutrition and Dietetics
Anesthesiology
Ophthalmology
Neurological Surgery
Abstract
Laamiri G, Ezzine R, Feriani N, Rchidi J, Debbiche A and Hedfi M
Department of General Surgery, Hospital Mohamed Taher Maamouri, Tunisia
Department of General Surgery, Zaghouane Hospital, Tunisia
*Correspondance to: Ghazi Laamiri
PDF Full Text Case Report | Open Access
Abstract:
Appendiceal Diverticulitis (AD) is a rare and a poorly comprehended appendiceal pathology. AD should be considered in the differential diagnosis of acute appendicitis due to the much higher risk of perforation and associated neoplasia, particularly carcinoid tumors and mucinous adenoma. Although more frequently acquired, AD may be congenital. AD represents one of the main causes of lower abdominal pain which has a similar clinical presentation as acute appendicitis. Diagnosis is usually made at pathology. Some cases were diagnosed on preoperative radiologic imaging. Elective appendectomy is recommended for incidentally detected AD. Pathologic evaluation of appendectomy specimens is mandatory. We report a case of AD that mimics acute appendicitis.
Keywords:
#
Cite the Article:
Laamiri G, Ezzine R, Feriani N, Rchidi J, Debbiche A, Hedfi M. Appendiceal Diverticulitis: A Case Report. Clin Case Rep Int. 2023; 7: 1586.
Search Our Journal
Journal Indexed In