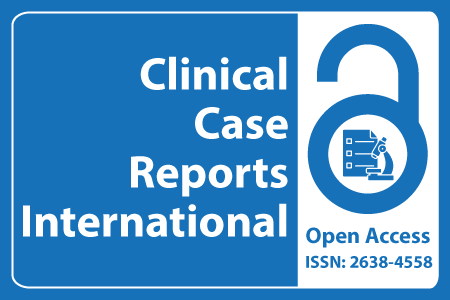 Journal Basic Info
Impact Factor: 0.285**
H-Index: 6
ISSN: 2638-4558
DOI: 10.25107/2638-4558
**Impact Factor calculated based on Google Scholar Citations. Please contact us for any more details.
Major Scope
Neonatology
Physiotherapy
Preventive Medicine
Gastroenterology
Radiology
Infectious Disease
Surgical
ENT
Abstract
Ahmed S, Ansari AI and Ansari Z

Department of Internal Medicine, Dow University of Health Sciences, Pakistan
*Correspondance to: Zobia Ansari
PDF Full Text Short Communication | Open Access
Abstract:
Breast cancer is influenced by factors like advanced age, family history, early menstruation, lactation difficulties, and late menopause. Hereditary breast cancer often involves mutations in BRCA1 and BRCA2 genes. Recently, researchers identified a new gene mutation, ATRIP, associated with an increased risk of breast cancer, particularly in Pakistani women, leading to early-onset breast cancer. PARP inhibitors have shown promise in treating breast tumors with ATRIP mutations. However, Pakistan faces challenges in handling the escalating breast cancer cases due to limited resources and modifications in the future. Immediate action is crucial to address this serious issue effectively. Awareness campaigns, early detection programs, and genetic testing facilities should be prioritized to identify at-risk individuals and provide timely interventions. Collaborative efforts between the government, medical practitioners, and researchers are essential to tackle the growing breast cancer burden in the country.
Keywords:
Breast cancer; Hereditary breast cancer; ATRIP gene mutation; Pakistani population
Cite the Article:
Ahmed S, Ansari AI, Ansari Z. The Future of Breast Cancer in Pakistan in the Age of New Gene Mutation. Clin Case Rep Int. 2023; 7: 1601.
Search Our Journal
Journal Indexed In