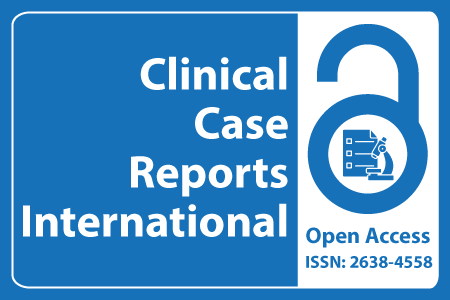 Journal Basic Info
Impact Factor: 0.285**
H-Index: 6
ISSN: 2638-4558
DOI: 10.25107/2638-4558
**Impact Factor calculated based on Google Scholar Citations. Please contact us for any more details.
Major Scope
Obstetrics and Gynecology
Pain Management
Dermatology
Pediatrics
Neurology
Radiation Oncology
Sleep Disorders & Sleep Studies
Emergency Medicine and Critical Care
Abstract
Abdoh Q, Rajab I, Alnees M, Qarabssa A and Najajra D

Department of Medicine, An-Najah National University, Palestine
Department of Internal Medicine, GI and Endoscopy Unit, An-Najah National University Hospital, Palestine
These authors contributed equally to this work
*Correspondance to: Qusay Abdoh
PDF Full Text Case Report | Open Access
Abstract:
Inflammatory Bowel Disease (IBD) is a chronic and recurring condition of unknown origin that affects the gastrointestinal tract. It presents in two distinct forms, Ulcerative Colitis (UC) and Crohn's Disease (CD). This case study focuses on a 28-year-old female patient who experienced symptoms such as diarrhea, abdominal pain, and rectal bleeding during her pregnancy. Subsequently, she was diagnosed with UC along with Autoimmune Hemolytic Anemia (AIHA). It is crucial to closely monitor patients with UC for potential complications like AIHA. Further research is necessary to enhance our understanding of this rare complication and develop more effective treatments for affected patients.
Keywords:
#
Cite the Article:
Abdoh Q, Rajab I, Alnees M, Qarabssa A, Najajra D. Autoimmune Hemolytic Anemia Rare Complication in Ulcerative Colitis. Clin Case Rep Int. 2023; 7: 1602.
Search Our Journal
Journal Indexed In