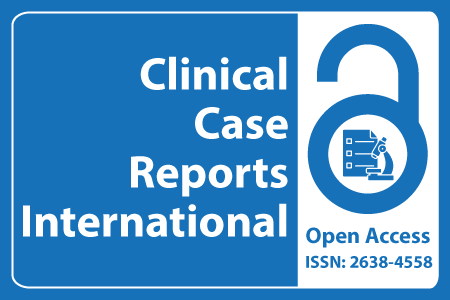 Journal Basic Info
Impact Factor: 0.285**
H-Index: 6
ISSN: 2638-4558
DOI: 10.25107/2638-4558
**Impact Factor calculated based on Google Scholar Citations. Please contact us for any more details.
Major Scope
Anesthesiology
Nutrition and Dietetics
Sleep Disorders & Sleep Studies
Otolaryngology
Palliative Care
Sexual Health
Oncology
Surgical
Abstract
Tormane MA, Laamiri G, Mroua B, Gazzah H, Beji H, Zribi S and Touinsi H

Department of General Surgery, Hospital Mohamed Taher Maamouri, Tunisia
*Correspondance to: Ghazi Laamiri
PDF Full Text Case Report | Open Access
Abstract:
Introduction: Gastric mucormycosis is a rare and potentially life-threatening fungal infection that can occur in immunocompromised individuals. We present here a case of gastric mucormycosis which was revealed by abdominal pain and hematemesis that was treated by gastrectomy combined with antifungal. Case Report: This report illustrates the case of a diabetic patient who presented with abdominal pain and hematemesis. Gastroesophageal fibroscopy and histopathological examination confirmed the presence of mucormycosis which was treated with fluconazole, amphotericin and gastrectomy. Discussion: Mucormycosis is a rare fungal infection that primarily affects immunocompromised individuals including those with poorly controlled diabetes. The symptoms are quite diverse. Diagnosis is established by detailed microscopic and histopathological evaluation. Treatment varies from single antifungal treatment to gastrectomy. In our case the patient was treated by antifungal therapy combined with gastrectomy. Conclusion: Gastric mucormycosis is a very rare entity. Clinical manifestations are not very characteristic. Antifungal treatment and surgical debridement are the pillar of treatment. Gastrectomy should be performed as soon as possible if single anti-fungal treatment and surgical debridement are unavailing.
Keywords:
#
Cite the Article:
Tormane MA, Laamiri G, Mroua B, Gazzah H, Beji H, Zribi S, et al. Gastric Mucormycosis: A Case Report and Review of the Literature. Clin Case Rep Int. 2023; 7: 1603.