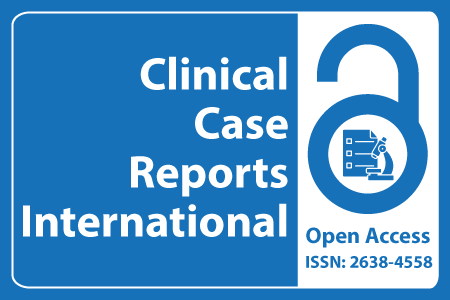 Journal Basic Info
Impact Factor: 0.285**
H-Index: 6
ISSN: 2638-4558
DOI: 10.25107/2638-4558
**Impact Factor calculated based on Google Scholar Citations. Please contact us for any more details.
Major Scope
Internal Medicine
Palliative Care
Endocrinology
Psychiatry
Oncology
Gastroenterology
Ophthalmology
Pediatrics
Abstract
Ana Fonseca, Inês Sucena, Inês Marques, David Afonso-João and Sérgio Campainha
Department of Pulmonology, Centro Hospitalar Vila Nova de Gaia e Espinho, Portugal
Department of Radiology, Centro Hospitalar Vila Nova de Gaia e Espinho, Portugal
3Department of Pathology, Centro Hospitalar Vila Nova de Gaia e Espinho, Portugal
*Correspondance to: Ana Fonseca
PDF Full Text Case Report | Open Access
Abstract:
Introduction: Post-COVID-19 pneumonia patients' revaluations are increasing with the possibility of COVID-19 sequela, though environmental and occupational diseases should not be overlooked. Case Report: We report a case of a 52-year-old male, who presented to a pulmonology appointment after COVID19, with persisting symptoms and radiological abnormalities. After a careful anamnesis, radiological and histological review, COVID19 sequela was ruled out and mixed-dust pneumoconiosis diagnosis was made. Discussion: Presently, as we are faced with several COVID-19 pneumonia patients' revaluations, it should be kept in mind that environmental and occupational diseases cannot be overlooked. Mixeddust pneumoconiosis is associated with typical occupations such as metal miners, quarry, foundry, pottery and ceramics workers, as well as stonemasons. However, the diagnosis may well present as a challenge, and misdiagnosis is frequent because details of causative previous exposures may not be available and the clinical findings may vary considerably. Conclusion: This case report is a reminder that detailed clinical and exposure-related history combined with specific imagological, analytical and histopathologic investigations is of most importance to reach the correct diagnosis, which is crucial for prognosis definition, appropriate preventive measures in the workplace and also for compensation issues.
Keywords:
COVID-19; Mixed-dust pneumoconiosis; Occupational exposure; Interstitial lung disease
Cite the Article:
Fonseca A, Sucena I, Marques I, Afonso-João D, Campainha S. Mixed- Dust Pneumoconiosis - Differential Diagnosis Must Still be Considered in Post-COVID-19 Interstitial Lung Disease Era. Clin Case Rep Int. 2022; 6: 1318.
Search Our Journal
Journal Indexed In