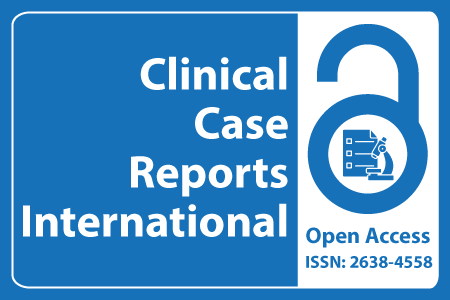 Journal Basic Info
Impact Factor: 0.285**
H-Index: 6
ISSN: 2638-4558
DOI: 10.25107/2638-4558
**Impact Factor calculated based on Google Scholar Citations. Please contact us for any more details.
Major Scope
Urology
Pharmacology and Therapeutics
Sleep Disorders & Sleep Studies
Women's Health
Oncology
Endocrinology
Internal Medicine
Geriatric Medicine
Abstract
Ma K and Zhang Y
Department of Pharmacology, Shenyang Pharmaceutical University, China
PDF Full Text Case Report | Open Access
Abstract:
Along with the widely use of anti-angiogenic therapies, recognition of the anti-VEGF related renal injury has increased. However, renal biopsy is rarely available in cancer patients who underwent systemic treatment; therefore, the renal consequences caused by inhibition of VEGF are usually underestimated. In here, we report a case of pancreatic cancer patient who developed proteinuria under the treatment of bevacizumab. The efficacy and side effects of bevacizumab were reported, and the mechanism of proteinuria and the principle of treatment were explored.
Keywords:
Cite the Article:
Ma K, Zhang Y. Anti-Angiogenic Therapy-Related Proteinuria in a Patient with Advanced Pancreatic Cancer: A Case Report and Review of the Literature. Clin Case Rep Int. 2022; 6: 1364.
Search Our Journal
Journal Indexed In