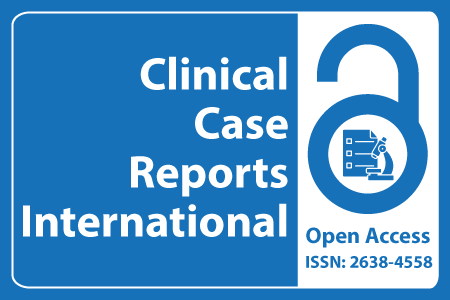 Journal Basic Info
Impact Factor: 0.285**
H-Index: 6
ISSN: 2638-4558
DOI: 10.25107/2638-4558
**Impact Factor calculated based on Google Scholar Citations. Please contact us for any more details.
Major Scope
Pediatrics
Respiratory Medicine
Psychiatry
Dermatology
Gastroenterology
Neurological Surgery
Obstetrics and Gynecology
Physiotherapy
Abstract
Rathnayake RMML, Henagamage AP, Premetilake MMSN and Udagedara DT
Department of Science and Technology, Uva Wellassa University, Sri Lanka
Department of Applied Earth Sciences, Uva Wellassa University, Sri Lanka
*Correspondance to: Amila Henagamage
PDF Full Text Short Communication | Open Access
Abstract:
Chronic Kidney Disease with unknown etiology (CKDu) has impacted adversely the health sector as well as the socioeconomic sector in Sri Lanka. During the past two decades, CKDu escalated to dry and intermediate zone in Uva Province at an alarming rate. Therefore, this study aimed to investigate the impact of physicochemical parameters including nephrotoxic trace elements on CKDu progression in Uva province. A questionnaire-based survey was conducted to study the demographic and other lifestyle-related factors of CKDu patients in the identified prevalent areas. Along with that, water samples were collected from the drinking water sources of the relevant patients. Water samples were analyzed for physicochemical parameters i.e.; pH, Electrical Conductivity (EC), Total Hardness (TH), Nitrate, Fluoride (F) and heavy metals following standard protocols. Statistical analysis was conducted by IBM SPSS software version 20. The survey data confirmed that CKDu is prominent within the male population who engage in agricultural activities as an occupation and whose drinking water source is shallow-dug wells. Out of all the DS areas, the highest mean TH and Mg+2 ion content were recorded in TDS and WDS areas. The highest F content was recorded in the TDS area. Correlation data of F content revealed a significant positive relationship (p<0.05, r2=0.69) with Mg+2 ion content whereas nephrotoxic heavy metals showed a negative correlation with F content in water. The results suggest that the increased hardness along with high F content in drinking water may positively affect the progression of CKDu in Uva province.
Keywords:
#
Cite the Article:
Rathnayake RMML, Henagamage AP, Premetilake MMSN, Udagedara DT. Impact of Hardness, Fluoride and Nephrotoxic Trace Metal Contaminants in Drinking Water Sources on CKDu Progression in Uva Province, Sri Lanka. Clin Case Rep Int. 2022; 6: 1432.