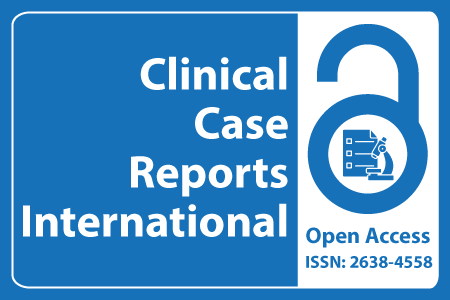 Journal Basic Info
Impact Factor: 0.285**
H-Index: 6
ISSN: 2638-4558
DOI: 10.25107/2638-4558
**Impact Factor calculated based on Google Scholar Citations. Please contact us for any more details.
Major Scope
Diabetology
Urology
Psychiatry
Infectious Disease
Geriatric Medicine
Ophthalmology
Allergy & Immunology
Physiotherapy
Abstract
Rivera VS, Núñez Pérez IJ and Brenes NJ

University of Costa Rica, Costa Rica
*Correspondance to: Natalia Jiménez Brenes
PDF Full Text Case Report | Open Access
Abstract:
Immune Checkpoint Inhibitors (ICI) are valuable therapeutic agents that enable targeted oncological treatment by interfering with key evasion mechanisms used by cancer cells. However, this therapy, by inducing a T-cell-mediated immune response disinhibition, can potentially trigger a cascade of immune toxicity with a wide range of manifestations affecting multiple systems. Myasthenia Gravis (MG) as an adverse effect of immune checkpoint inhibitors has a reported incidence of approximately 0.24%. Despite its low incidence, when it occurs as an immune-mediated adverse effect, it carries a high mortality rate, emphasizing the importance of the early recognition of its manifestations. We present a case of a 68-year-old male who developed de novo myasthenic syndrome as a secondary adverse effect of anti-PD-L1 therapy, specifically Atezolizumab.
Keywords:
Immune checkpoint inhibitors; PD-1; PD-L1; CTLA-4; Atezolizumab; Myasthenia gravis
Cite the Article:
Rivera VS, Núñez Pérez IJ, Brenes NJ. Myasthenia Gravis as an Adverse Effect of Immune Checkpoint Inhibitors: A Case Report. Clin Case Rep Int. 2023; 7: 1592.
Search Our Journal
Journal Indexed In