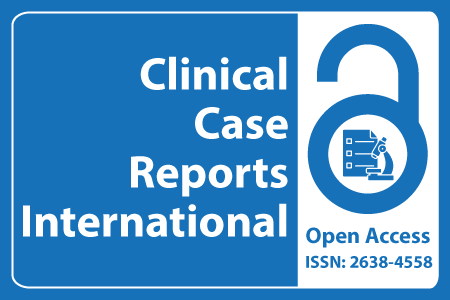 Journal Basic Info
Impact Factor: 0.285**
H-Index: 6
ISSN: 2638-4558
DOI: 10.25107/2638-4558
**Impact Factor calculated based on Google Scholar Citations. Please contact us for any more details.
Major Scope
Nutrition and Dietetics
Pathology
Neurological Surgery
Surgery
Anesthesiology
Allergy & Immunology
Pediatrics
Respiratory Medicine
Abstract
Părău AF, Gavrilă D and Ghirlea O

Abdominal Surgery and Phlebology Research Center, Victor Babeș University of Medicine and Pharmacy, Romania
Department of Doctoral Studies, Victor Babeș University of Medicine and Pharmacy, Romania
*Correspondance to: Andrei Florin Părău
PDF Full Text Case Series | Open Access
Abstract:
Primary venous aneurysms are rare clinical-pathological entities. Also, there are relatively few literature data referring to the etiological hypotheses of this condition. This paper presents our results regarding the histopathological appearance highlighted in surgically resected venous aneurysm specimens that reveal the potential causes that lead to this condition onset, as well as a brief review the literature data. At the same time, current therapeutic options are discussed.
Keywords:
Primary venous aneurysm etiology; Endophlebohypertophy; Endophlebosclerosis
Cite the Article:
Părău AF, Gavrilă D, Ghirlea O. Primary Venous Aneurysms - Hypothesis of Etiology and Treatment: Case Series and a Brief Review. Clin Case Rep Int. 2023; 7: 1594.