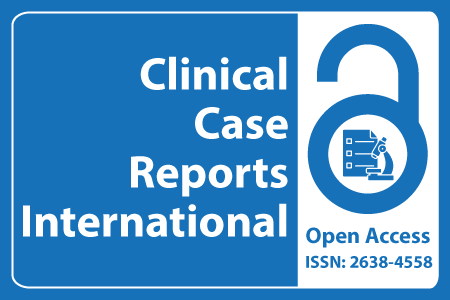 Journal Basic Info
Impact Factor: 0.285**
H-Index: 6
ISSN: 2638-4558
DOI: 10.25107/2638-4558
**Impact Factor calculated based on Google Scholar Citations. Please contact us for any more details.
Major Scope
Otolaryngology
Dermatology
Internal Medicine
Sexual Health
Neurology
Cardiovascular
Family Medicine and Public Health
Neurological Surgery
Abstract
Liu Jianmin, Deng Renfang, Li Jiwei
Department of Oncology, The Second Hospital of Zhuzhou City, China
Department of Oncology, The Second Xiangya Hospital, Central South University, China
These authors contribute equally to this work
PDF Full Text Case Report | Open Access
Abstract:
Introduction: Plasmablastic lymphoma is a rare subtype of B cell lymphoma with poor prognosis. The pathogenesis and molecular features of this rare entity was largely unclear. Case Report: We report a rare case of PBL in a 57-year-old immunocompetent male patient. The patient was admitted to our hospital because of multiple lymph node enlargement detected by computed tomography during the physical examination. The biopsy results confirmed the diagnosis of PBL. This patient achieved partial remission after DA-EPOCH chemotherapy and received ASCT as consolidation therapy. However, disease progression occurred and the patient died 2 months after ASCT. Discussion: PBL is characterized by rapid disease progression and high mortality rates. More effective treatment regimen needs to be explored. Conclusion: PBL was a highly invasive rare lymphoma with poor prognosis, it is urgent to develop new targets and agents.
Keywords:
Plasmablastic lymphoma; HIV; ASCT
Cite the Article:
Liu JM, Deng RF, Li JW. Human Immunodeficiency Virus-Negative Plasmablastic Lymphoma: A Case Report and Literature Review. Clin Case Rep Int. 2023; 7: 1605.
Search Our Journal
Journal Indexed In