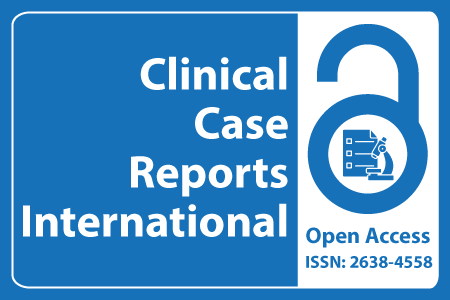 Journal Basic Info
Impact Factor: 0.285**
H-Index: 6
ISSN: 2638-4558
DOI: 10.25107/2638-4558
**Impact Factor calculated based on Google Scholar Citations. Please contact us for any more details.
Major Scope
Dermatology
Gastroenterology
Pain Management
Respiratory Medicine
Allergy & Immunology
Infectious Disease
Neurological Surgery
Geriatric Medicine
Abstract
Xiao C, Lu T and Huang X
Department of Rheumatology, Tongji University School of Medicine and Shanghai East Hospital, China
*Correspondance to: Xinfang Huang
PDF Full Text Case Report | Open Access
Abstract:
Immunoglobulin G4-Related Disease (IgG4-RD) is an autoimmune inflammatory disease characterized by infiltration of IgG4+ plasma cells, which can affect multiple organs such as pancreas, biliary tract, kidneys, salivary glands, lymph nodes, aorta, and retroperitoneum, et al. Cutaneous lesion involvement is a rare clinical manifestation of IgG4-RD. We report a case of IgG4-RD presenting with cutaneous lesions in combination with autoimmune pancreatitis and subacute thyroiditis. A skin biopsy pathology confirmed the diagnosis of IgG4-RD. Here we present an uncommon case of IgG4-RD with subacute thyroiditis with pancreatic and skin involvement and provide a brief literature review of skin manifestations and treatment.
Keywords:
Autoimmune pancreatitis; IgG4-related disease; Rash Skin pathology
Cite the Article:
Xiao C, Lu T, Huang X. IgG4-Related Disease with Pancreas and Skin Involvement: Case Report and Review of Literature. Clin Case Rep Int. 2023; 7: 1607.