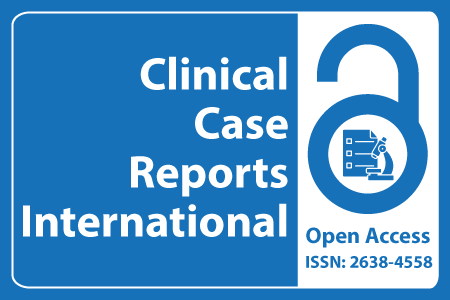 Journal Basic Info
Impact Factor: 0.285**
H-Index: 6
ISSN: 2638-4558
DOI: 10.25107/2638-4558
**Impact Factor calculated based on Google Scholar Citations. Please contact us for any more details.
Major Scope
Radiation Oncology
Oncology
Forensic and Legal Medicine
Dentistry and Oral Medicine
Neurological Surgery
Gastroenterology
Radiology
Endocrinology
Abstract
Khalifa M, Moawya R and Elhassan E

Department of Surgery, Al-Amal Hospital, Khartoum North, Sudan
*Correspondance to: Mohanad Khalifa
PDF Full Text Case Report | Open Access
Abstract:
Dermatofibrosarcoma Protuberans (DFSP) is an uncommon type of skin cancer that originating in the dermis. While it typically occurs on the trunk, DFSP in the breast is extremely rare and can appear similar to other breast tumors on imaging tests. This case study focuses on a middle-aged woman who had no previous health issues and visited the clinic due to an abnormal growth in her right breast that had been slowly growing for over the course of about 17 years. The medical team examined the clinical and physical features of the tumor, as well as considered different diagnostic tools and treatment options.
Keywords:
Skin malignancy; Soft tissue sarcoma; Dermatofibrosarcoma protuberans; Breast surgery; Breast tumor
Cite the Article:
Khalifa M, Moawya R, Elhassan E. Dermatofibrosarcoma Protuberans in the Breast: Case Report. Clin Case Rep Int. 2023; 7: 1608.