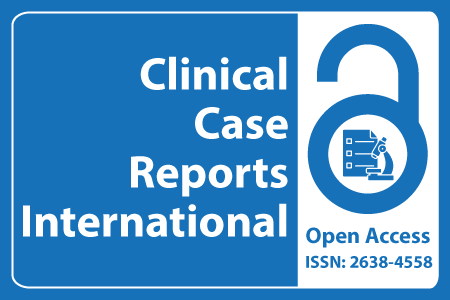 Journal Basic Info
Impact Factor: 0.285**
H-Index: 6
ISSN: 2638-4558
DOI: 10.25107/2638-4558
**Impact Factor calculated based on Google Scholar Citations. Please contact us for any more details.
Major Scope
Nuclear Medicine
Geriatric Medicine
Oncology
Surgery
Endocrinology
Radiology
Surgical
Pulmonary Disease
Abstract
Ma YK, Lin YH, Lin HC, Jeng CH, Chen CC, Lin SH

Department of Surgery, Division of Plastic Surgery, Shin Kong Wu Ho-Su Memorial Hospital, Taiwan
*Correspondance to: Yu-Hsien Lin
PDF Full Text Research Article | Open Access
Abstract:
Introduction: Branched-Chain Amino Acids (BCAAs), which include leucine, isoleucine, and valine, have been demonstrated to promote wound healing and stimulate insulin production. Diabetic Foot Ulcers (DFUs) are a common complication in patients with poorly controlled diabetes mellitus. Although studies have investigated the associations of arginine, isoleucine, leucine, and threonine with wound healing in limb-threatening DFUs, the direct effects of BCAAs on healing in DFU patients remain underexplored. Therefore, this study evaluated the effects of BCAAs on nutritional status and wound healing outcomes in patients with DFUs. Materials and Methods: This was a prospective, nonblinded, randomized controlled trial. A total of 16 eligible patients who were treated at the Shin Kong Wu Ho-Su Memorial Hospital, Taipei, Taiwan, between March 2019 and April 2022 were enrolled. Baseline assessments were performed at week 0, followed by subsequent evaluations at 8 and 14 weeks. All patients received standard wound care for the first 2 weeks, after which they received standard treatment with BCAA supplementation (Licure Suspension) for an additional 12 weeks. Blood tests were performed at 2 time points to determine the benefits of oral supplements. Wound images were captured during each visit. Results: Upon the completion of the 12-week combined regimen of BCAA supplementation and standard wound care, an obvious reduction in wound size was observed in the study group (P<0.05). Although various nutritional laboratory parameters exhibited a tendency toward improvement, statistical significance was not achieved. Conclusion: Our study findings highlight the beneficial effect of oral BCAA supplementation on wound healing in patients with DFUs, as evidenced by a significant reduction in wound area (P<0.05). Although no significant differences were observed in serum albumin, prealbumin, and transferrin values, our results underscore the potential of oral BCAA supplementation in enhancing wound healing. Further investigations involving longer observation periods and larger patient cohorts are required to obtain a more comprehensive understanding of the role of BCAAs in DFU healing.
Keywords:
Branched-chain amino acids; Diabetic foot ulcers; DFU
Cite the Article:
Ma YK, Lin YH, Lin HC, Jeng CH, Chen CC, Lin SH. Effect of Branched-Chain Amino Acids on Wound Healing in Patients with Diabetic Foot Ulcers. Clin Case Rep Int. 2023; 7: 1610.
Search Our Journal
Journal Indexed In