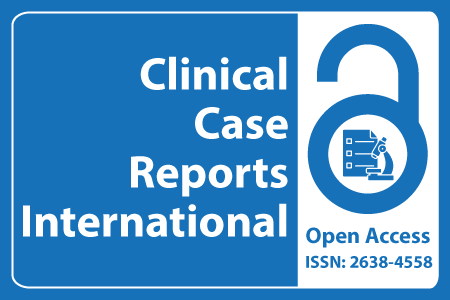 Journal Basic Info
Impact Factor: 0.285**
H-Index: 6
ISSN: 2638-4558
DOI: 10.25107/2638-4558
**Impact Factor calculated based on Google Scholar Citations. Please contact us for any more details.
Major Scope
Physical Medicine & Rehabilitation
ENT
Palliative Care
Family Medicine and Public Health
Anesthesiology
Pharmacology and Therapeutics
Emergency Medicine and Critical Care
Ophthalmology
Abstract
Kouna N* and Matsota P

2 Department of Anesthesiology, School of Medicine, National and Kapodistrian University of Athens, "Attikon"
University Hospital, Greece
*Correspondance to: Niki Kouna
PDF Full Text Case Series | Open Access
Abstract:
Dexmedetomidine is a potent, highly selective a2-adrenoceptor agonist which has gained great popularity in the anesthesia practice during the last decades. Although its indications and clinical applications have been expanded due to its unique sedative response and safe cardiovascular and respiratory profile, its interaction with non-depolarizing neuromuscular blocking agents has not been extensively studied and results are conflicting. In this article we aimed to present a review of the existing literature investigating the effects of dexmedetomidine on neuromuscular blockade. We also present a case series of 20 pediatric patients undergoing general anesthesia in whom infusion of dexmedetomidine 0.5 mcg/kg ten minutes before the induction of anesthesia was found to significantly reduce the onset time of rocuronium-induced blockade. More studies are needed to further prove this effect.
Keywords:
Dexmedetomidine; Neuromuscular blockade; Rocuronium; Onset time; General anesthesia
Cite the Article:
Kouna N, Matsota P. Effects of Dexmedetomidine on Neuromuscular Blockade: A Pediatric Case Series and Concise Review of Literature. Clin Case Rep Int. 2023; 7: 1612.