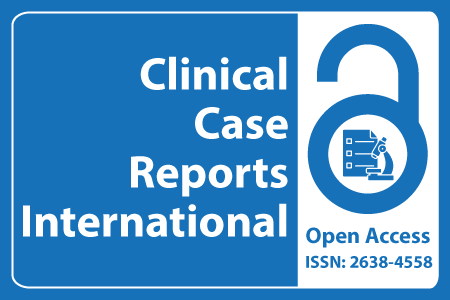 Journal Basic Info
Impact Factor: 0.285**
H-Index: 6
ISSN: 2638-4558
DOI: 10.25107/2638-4558
**Impact Factor calculated based on Google Scholar Citations. Please contact us for any more details.
Major Scope
Respiratory Medicine
Radiation Oncology
Anesthesiology
Gastroenterology
Preventive Medicine
Sexual Health
Obstetrics and Gynecology
Nutrition and Dietetics
Abstract
Sawlani A, Masood R, Bai S and Anwar A
Dow Medical College, Dow University of Health Sciences, Karachi, Pakistan Ghulam Mohammad Mahar Medical College, SMBBU Larkana, Pakistan Jinnah Medical College Hospital, Karachi, Pakistan
*Correspondance to: Anjlee Sawlani
PDF Full Text Case Report | Open Access
Abstract:
Systemic Lupus Erythematosus (SLE) and Antiphospholipid Syndrome (APS) are two distinct autoimmune disorders characterized by dysregulated immune responses, organ involvement, and the presence of autoantibodies in the bloodstream. Primary Antiphospholipid Syndrome (APS) can occur among individuals who are generally healthy and have no history of an underlying systemic autoimmune illness. In contrast, several other systemic autoimmune diseases, including SLE, have the potential to cause secondary Antiphospholipid Syndrome (APS). While Systemic Lupus Erythematosus (SLE) and Antiphospholipid Syndrome (APS) affect women of childbearing age, there are only a few reported case studies documenting the presence of SLE or APS individually in male patients. However, the coexistence of both conditions in a male patient is extremely rare, with only a few documented cases reports available to date. This case report presents a unique occurrence of concurrent SLE and APS in a forty-year-old male patient, highlighting the rarity of such a presentation. The patient presented with per rectal and mucosal bleeding and had been on warfarin therapy for 16 years due to a history of recurrent Deep Vein Thrombosis (DVT), but was not evaluated further. Immune-related laboratory results revealed positive antinuclear antibodies, anti-dsDNA antibodies, anticardiolipin antibodies, lupus anticoagulants, and direct Coombs test. Concurrent SLE and APS were diagnosed by meeting the classification criteria for both diseases. This report adds to the medical literature and emphasizes the significance of considering concurrent SLE and APS as a potential diagnosis in males. Further research is needed to enhance our understanding of the underlying mechanisms and the best approaches for managing this rare coexistence.
Keywords:
Systemic lupus erythematosus; Antiphospholipid syndrome; Deep vein thrombosis
Cite the Article:
Sawlani A, Masood R, Bai S, Anwar A. Systemic Lupus Erythematosus and Anti Phospholipid Syndrome in a Male Patient: A Case Report. Clin Case Rep Int. 2023; 7: 1614.
Search Our Journal
Journal Indexed In