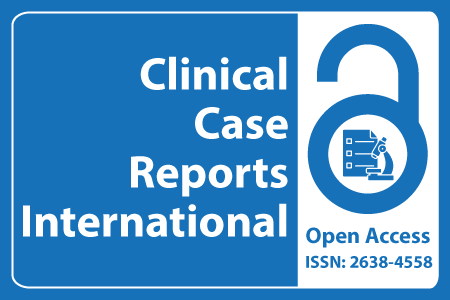 Journal Basic Info
Impact Factor: 0.285**
H-Index: 6
ISSN: 2638-4558
DOI: 10.25107/2638-4558
**Impact Factor calculated based on Google Scholar Citations. Please contact us for any more details.
Major Scope
Radiation Oncology
Endocrinology
Family Medicine and Public Health
Surgical
Hematology
Anesthesiology
Nuclear Medicine
Urology
Abstract
Surkov AN, Namazova-Baranova LS, Baranov AA, Bessonov EE, Arakelyan AL, Maleto EM and Firumyanc AI

Petrovsky Russian Scientific Center of Surgery, Russia Pirogov Russian National Research Medical University, Russia Sechenov First Moscow State Medical University, Russia
*Correspondance to: Surkov Andrey Nikolayevich
PDF Full Text Case Report | Open Access
Abstract:
Congenital Hepatic Fibrosis (CHF) is a rare, autosomal recessive disease caused by a mutation in the ARPKD gene. It is based on dysgenesis of the biliary tract resulting from a malformation of the ductal plate of the interlobular bile ducts, as a result of impaired epithelio-mesenchymal inductive interactions with the formation of cystic extensions. In patients, clinical manifestations range from asymptomatic hepatosplenomegaly to severe manifestations such as acute liver failure and cirrhosis. Bleeding from esophageal varices, due to portal hypertension, is a serious complication of the disease, threatening death in the absence of urgent surgical intervention. Endoscopic sclerotherapy of esophageal varices is possible, but the most effective method of correcting portal hypertension is portosystemic shunting. This article presents a clinical case of a 24-year-old man with CHF.
Keywords:
Congenital hepatic fibrosis; Morphological changes; Portosystemic shunting; Esophageal varices; Stenosing papillitis
Cite the Article:
Surkov AN, Namazova-Baranova LS, Baranov AA, Bessonov EE, Arakelyan AL, Maleto EM, et al. Long-Term Follow-Up of a Patient with Congenital Hepatic Fibrosis: A Case Report and Review of the Literature. Clin Case Rep Int. 2023; 7: 1618.